BAPTIST MD Anderson

Cancer Services & Clinics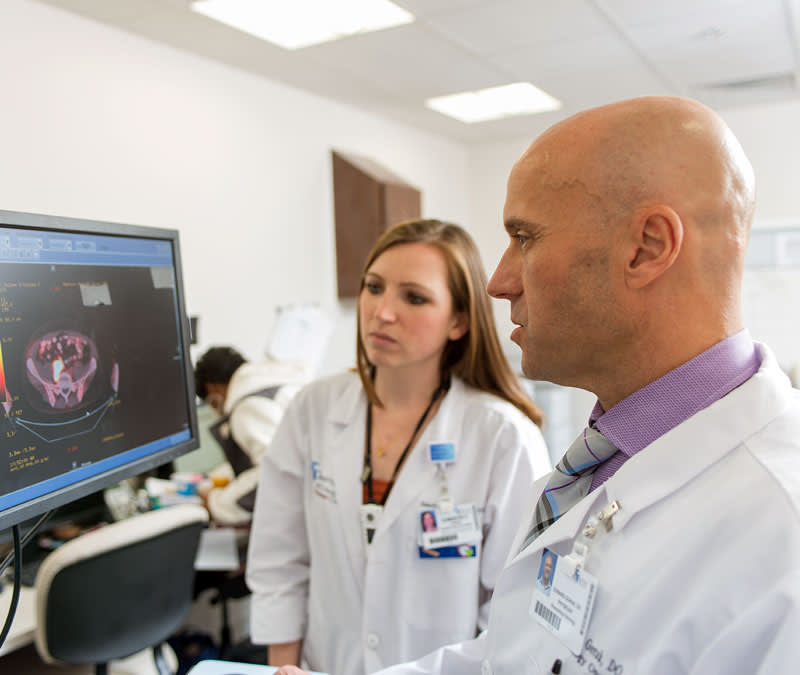 TRUE MULTIDISCIPLINARY CARE

Our Cancer Services & Specialized Clinics

Within our cancer center, you'll find all of our specialized cancer care clinics. These single-focus clinics provide you with medical care, consultation or screening services for cancer or cancer-related health issues.

Each clinic follows the MD Anderson model of care, staffed with a multidisciplinary team of surgeons, medical oncologists, radiation therapists and other cancer specialists who work together for truly comprehensive cancer treatment.
SPECIALIZED TREATMENT UNDER ONE ROOF

Our Cancer Clinics
Breast Cancer Center

Gastrointestinal Cancer Clinic

Genitourinary Cancer Clinic

Gynecologic Oncology Clinic

Head & Neck Clinic

Hematology Oncology Clinic

Neuro Oncology Clinic

Sarcoma Center

Skin Cancer Clinic

Thoracic Oncology Clinic

Survivorship Clinic
Learn About

Your Diagnosis & Care Options
BAPTIST MD Anderson

Surrounding Patients with Care