SURROUNDING WITH CARE

Cancer Nutrition Services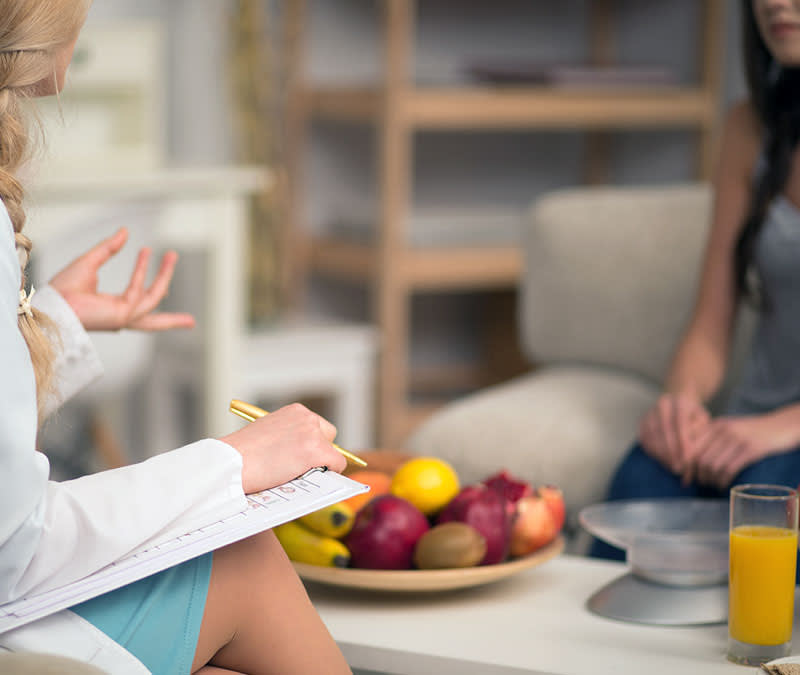 SUPPORT SERVICES

Cancer Nutrition Services

Maintaining good nutrition is especially important during cancer treatment. However, the disease and its treatments can change how you taste, swallow or chew your food, and can temporarily change how your body uses food.

At Baptist MD Anderson Cancer Center, our registered dietitians are specialized in oncology nutrition and are here to help you cope with nutritional side effects or concerns before, during and after cancer treatment. Your dietitian will provide education, assessment and counseling to you and your family, working with your health care team to identify opportunities for nutritional intervention or support.
Nutrition services include:
Screening and assessment for nutritional risk
Management of treatment side effects
Individualized nutrition assessments, counseling and nutrition recommendations based on your specific therapies and nutrition needs
Nutrition for cancer prevention
Management of nutrition support
Request a Nutrition Consult
To request a consult with a registered dietitian certified in oncology nutrition, please ask your provider or contact us directly. Nutrition services are available to you in either inpatient or outpatient settings.