HEALTHCARE PROFESSIONALS

Physician Resources
FOR PHYSICIANS

Dedicated Physician Resources

Baptist MD Anderson Cancer Center partners with the health care community to provide continuing education and other resources to physicians, nurses and other health care professionals.

As a continuing medical education (CME) provider and a proud member of MD Anderson's partner network, we are able to offer a wide range of clinical resources, educational opportunities and tools to help keep our care teams at their best.
PHYSICIAN REFERRALS

Oncology New Patient Access Center

Our patient access specialists are dedicated to helping new patients plan and schedule their first appointment. We know how important it is for clinical teams to have everything they need in a timely manner in order to develop a care plan.

Our goal is to make appointment scheduling as easy as possible. We help patients verify their insurance coverage and work to get relevant medical records transferred before patients arrive at our facility. After submitting a referral form, our team will reach out to your patient by phone, where we walk through exactly what to expect. We are always here to help patients coming in to Baptist MD Anderson, from the moment they are referred to us.
LEARNING OPPORTUNITIES

Continuing Medical Education

As a CME provider, Baptist MD Anderson is dedicated to providing ongoing training needed to maintain skills and stay up-to-date on all the latest advancements in cancer care. Accredited by the Florida Medical Association, we proudly reached Accreditation with Commendation status, the highest level of achievement for CME providers.

As part of our ongoing education, we offer the following programs.
Grand Rounds

All are welcome at our Grand Round presentations by cancer care experts within Baptist MD Anderson and beyond. During these sessions, we feature multidisciplinary approaches on a wide variety of topics with the purpose of expanding your knowledge regarding oncology care. Agenda topics will be presented through lecture and case presentations.

Grand Rounds take place at Baptist MD Anderson Cancer Center, but are also video-streamed for your convenience. Check your email inbox for upcoming dates, times and locations.

Commission on Cancer (CoC) Cancer Committee Meeting

The care of patients with cancer requires a multidisciplinary approach and encompasses physician and non-physician professionals. The cancer program and its medical staff provide the structure, process, and personnel to obtain and maintain the Commission on Cancer's standards. The committee responsible for program leadership is multidisciplinary and represents the full scope of cancer care and services.

Regular cancer committee meetings held each quarter assist with ensuring that administrative responsibilities related to cancer program functions are carried out and standard compliance is met.

Tumor Boards

With all of the complexities of cancer, it takes a dedicated, multidisciplinary team of experts to create an effective treatment plan. Our tumor boards bring practitioners together to discuss difficult cancer cases and work out the best way to treat each patient. We offer tumor boards for each disease site, including:

Melanoma
Sarcoma
GI
GU
Breast
Thoracic Conference
Head & Neck

Annual Symposium

Our Annual Symposium brings nationally-renowned oncologists and specialists to deliver education on the most advanced technologies and innovations in oncologic care. The symposium is led by Joe B. Putnam, Jr. MD, the medical director for Baptist MD Anderson Cancer Center. Attendees include physicians and advanced care providers in primary care, hospitalists, gynecologists, pulmonologists, endocrinologists, gastroenterologists and more. Specific topics and speakers vary from year to year.

Previous session topics include:

Cervical Cancer
Breast Cancer
Thyroid Nodules
Lung Cancer
Prostate Cancer
Benign and Malignant Hematology
Immune Therapies and Brain Tumors
Colorectal Cancer

To learn about annual conferences we host at Baptist MD Anderson, visit our event page. Access to the Physician Portal and applications such as Order Facilitator, Emdeon, BH Thin, Physician Verification Letters and Webmail. Feel free to bookmark the links to streamline future access.
Get Clinical Updates
News from our team about advancements in prevention, screening, detection, treatment, clinical trials and more.
STAY UP TO DATE

Physicians' Portal

The Baptist Health physicians' portal provides various resources, announcements and opportunities for our physicians across the health system. Here, you'll find:
Events Calendar
Upcoming CME Activities
CME Application
Reference Materials
News & Publications
Clinical Documentation
Medical Forms
Do you have research, findings or new treatments you'd like to introduce? Login to the physician's portal to apply for your own CME class or seminar (approved CMEs are AMA | PRA Category 1TM).
Clinical Tools & Resources
MD Anderson faculty members have created several clinical tools and resources.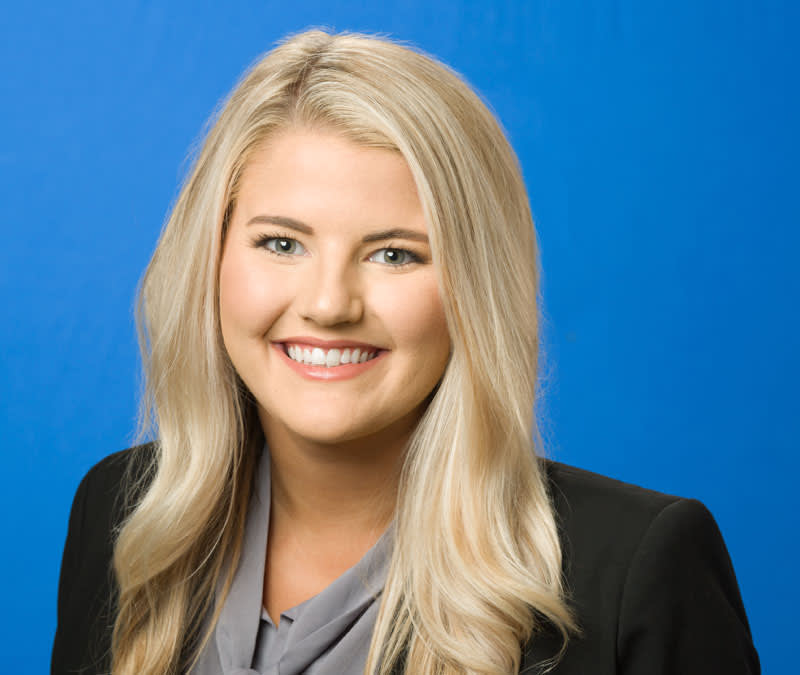 NEED ASSISTANCE?

Ask a Physician Liaison

Our physician relations team is dedicated to assisting physicians, inside and outside of Baptist MD Anderson. We'll help facilitate your patients' access to care at our cancer center and answer any questions you may have. Here are a few ways we can assist you:
Refer to or connect with a specialist
Order diagnostic testing
Access other services
Receive a Referral Guide
Receive clinical updates & announcements
Options for results retrieval
Receive CME and event notifications