BAPTIST MD ANDERSON CANCER CENTER

First Responders Program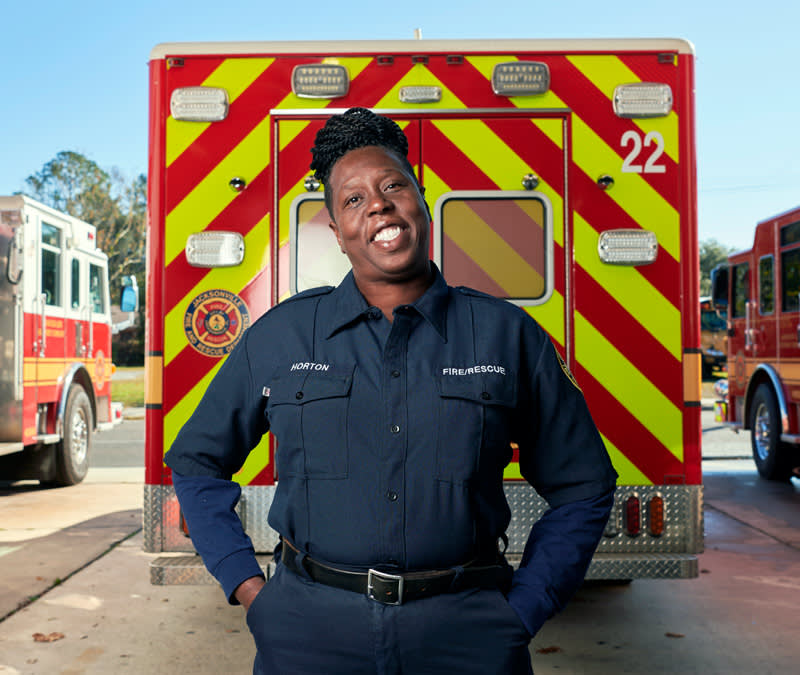 FIRST RESPONDERS

About Our Program

At Baptist MD Anderson Cancer Center, we are honored to provide care for first responders and offer our Baptist MD Anderson First Responders Program. We fully appreciate the heightened risk that first responders have for developing cancer related to occupational exposure. We understand the demands of your job and will do everything we can do to meet your health needs professionally and personally.

You will receive expedited, state-of-the-art care across our system and in our cancer center so that you can focus on the demands of your job. You spend your career putting others first, but now it's our turn to put you first. We're here to surround you with a multidisciplinary team who will stand beside you and your loved ones on this journey.
FIRST RESPONDER PROGRAM

What We Offer

Any first responders treated for cancer at Baptist MD Anderson can expect:
A seamless transition from the detection of cancer to the implementation of treatment
Individualized treatment tailored specifically for each cancer type
A physician leader to work with your medical director or liaison to ensure that team members have appropriate support
A program coordinator who works specifically with first responders and guides them through every step of their journey
A project manager who will serve as a direct link to administration for any questions or concerns
A new patient guidebook tailored to first responders
Staff who have been trained on the specific needs, occupational risks, and health concerns of the fire and rescue department.
Behavioral health services – we recognize caring for the mental health of our patients is just as important as caring for their physical health
Other support services as indicated such as physical therapy, genetic testing, occupational testing, speech therapy and spiritual care, etc.
Collaboration with local fire departments and associations to ensure our program incorporates their individual needs including education, key contacts, additional resources and benefits information.
EXPERT GUIDANCE

Meet Your Baptist MD Anderson Team
Subrato J. Deb, MD

Subrato J. Deb, MD, is a 25-year Navy veteran who is board-certified in general and thoracic surgery with expertise in esophageal, stomach and lung cancer. Dr. Deb was previously professor of surgery at the University of Oklahoma, where he was selected as the top thoracic surgeon in Oklahoma.

Angela Silva

Angela Silva is a senior project manager and patient experience officer at Baptist MD Anderson. As a natural problem-solver with an affinity for process improvement, her time is dedicated to partnerships and projects that drive exceptional patient experiences and deliver world class health care.

Aubrie Miller

Aubrie comes from a family of firefighters and has a unique commitment to the firefighting community as her father is a 32-year veteran of the Jacksonville Fire and Rescue Department. As our dedicated program coordinator for first responders, Aubrie serves as a liaison between patients, doctors, hospital staff and clinical departments to facilitate a patient's care. She educates patients, families and caregivers about the cancer center and works closely with our nurse navigators to coordinate multidisciplinary meetings to discuss patient care.
Our Partners

Thank you to our First Responder Program partners:
Questions?
If you are interested in our program or have any questions, we are happy to assist you. Call 904.202.7972 or email us using the form below.