Cancers We Treat

Urologic Cancer
CARING FOR YOU EVERY STEP OF THE WAY

Our Approach to Urologic Cancer

Baptist MD Anderson Cancer Center offers hope to patients diagnosed with prostate, kidney, bladder, testicular or other urologic cancers. From diagnosis through treatment, our multidisciplinary team of experienced specialists provides the compassionate care you need.

Our cancer specialists are highly trained experts in the fields of medical oncology, radiation oncology, gastroenterology and general surgery.

We're equipped with the latest technology to pinpoint the exact type and stage of your urologic cancer. Based on your diagnosis, we offer a number of treatment options, including clinical trials and targeted radiation therapy. All of our patients receive care based on the same procedures used at MD Anderson Cancer Center.
"Charting the best treatment course for a patient can be challenging. My goal as a physician is to advise and advocate for every patient"
– Jonathan Melquist, MD,
Urologic Oncologist
WHY CHOOSE BAPTIST MD Anderson?

Advanced Treatment & Care

At Baptist MD Anderson Cancer Center, patients benefit from our evidence-based, multidisciplinary approach. That means experts meeting to discuss your specific case and create a customized care plan personalized to your specific needs.

You will meet with your team of doctors and support staff in one location. Bringing everyone together reduces the need to travel to multiple locations and helps everyone stay on the same page. You will also have a nurse navigator helping you along the way. Our nurse navigators provide you with education, coordinate your appointments, and offers you and your family support when you need it.

Your physical, emotional and spiritual needs are important, too. All of our care plans include support services from social workers, psychologists, physical and occupational therapists, nutritionists and chaplains. We also offer survivorship and prevention programs.
---
TYPES OF UROLOGIC CANCER WE TREAT
There are many forms of urologic cancer. We provide a wide range of treatment options for all types and stages of urologic cancers, including:
Bladder
Kidney, including renal and transitional cell carcinomas, and rare kidney tumors
Penile
Prostate
Testicular
Urethral
OUR LOCATION

Genitourinary (GU) Cancer Clinic

Within our specialized, multidisciplinary clinics, we bring together our team of experts to care for your mind, body and spirit - all under one roof. Each of our clinics are singularly focused on your specific needs and treatment.

Need Directions? The genitourinary (GU) cancer clinic is located in the main Baptist MD Anderson Cancer Center on Floor 6.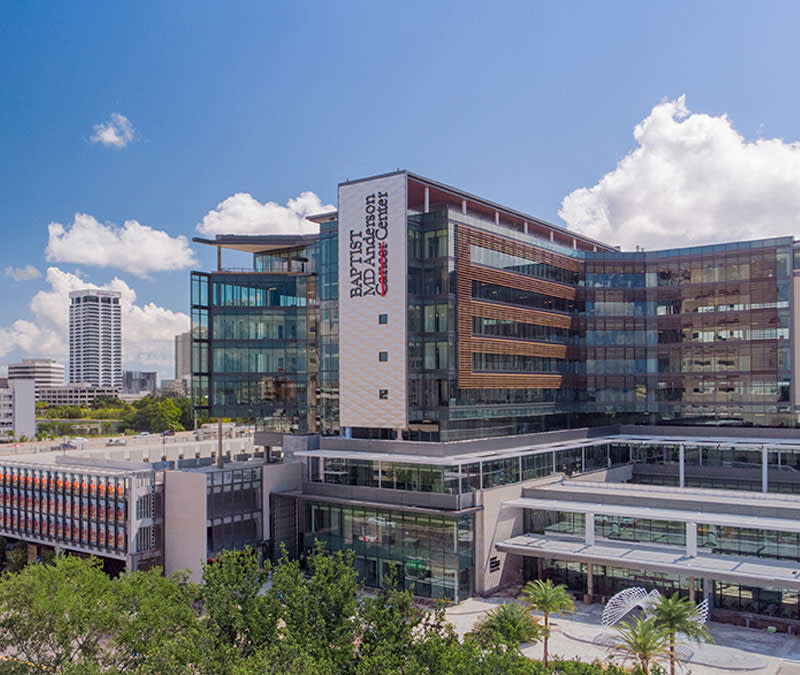 BAPTIST MD Anderson IS HERE TO

Take Care of You

Wherever you are in your journey, we're here to help you in your fight against cancer. Our team of experts can help you navigate the whirlwind of emotions and decisions through every aspect of your care.