Cancers We Treat

Urologic Cancer Care Team
Urologic Cancer

Meet Your Care Team

If you or a loved one has been diagnosed with cancer, Baptist MD Anderson in Jacksonville, Fl is here to help. Our surgical and medical oncologists, radiation oncologists, nurses and specialists are some of the best in the Southeast. We're here to offer you hope through compassionate care and the most advanced treatments.

Our team of urologic cancer experts will precisely diagnose the type and progression of your cancer. We provide the latest, most researched treatment options, including clinical trial therapies and advanced technology.
OUR LOCATION

Gastrointestinal (GI) Cancer Clinic

Within our specialized, multidisciplinary clinics, we bring together our team of experts to care for your mind, body and spirit - all under one roof. Each of our clinics are singularly focused on your specific needs and treatment.

Need Directions? The genitourinary (GU) cancer clinic is located in the main Baptist MD Anderson Cancer Center on Floor 6 of our cancer center.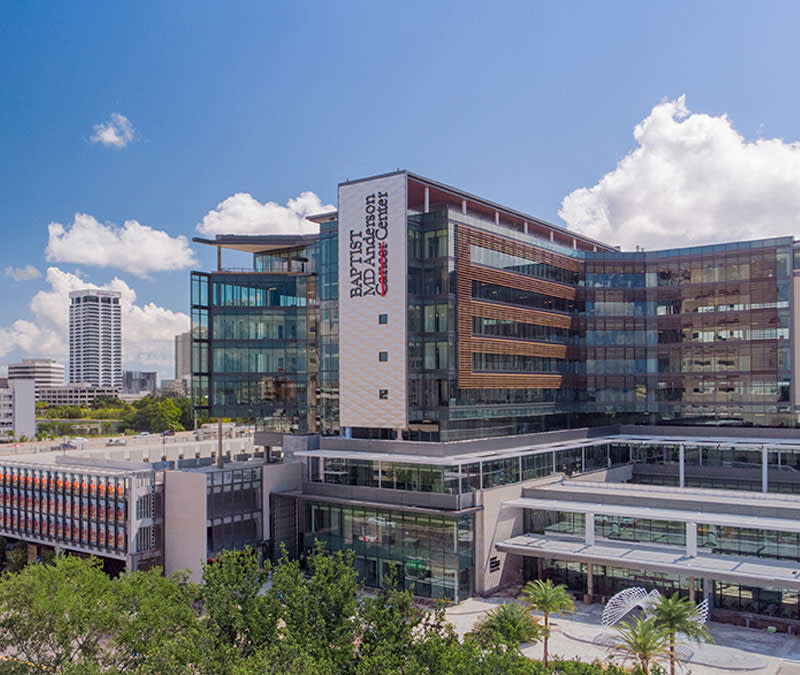 A COMPLETE APPROACH TO CARE

360° Patient Care

Our patients benefit from an evidence-based, multidisciplinary approach. That means your cancer team comes together to discuss your case on a regular basis. You have experts from every angle of cancer working on your treatment plan.

At our core, we believe in treating the whole person, not just the disease. Your care team includes social workers, psychologists, physical and occupational therapists, nutritionists, and chaplains, too. We also offer survivorship programs and support groups to care for your emotional well-being.
FOR WHATEVER STEP IS NEXT,

Baptist MD Anderson is Here for You

Wherever you are in your journey, we're here to help you in your fight against cancer. Our team of experts can help you navigate the whirlwind of emotions and decisions through every aspect of your care.